Everything you need to start a Home Care Business or Open a Home Care Agency
Opportunities to Start a Home Care Business or open a home care agency continue to skyrocket all over the United States. This surge is due to the massive increase in elderly population and their preference to receive care in the comfort of their own homes. Starting a home health care business to meet this demand can be a rewarding career.
Skilled Medical Home Health or Non-Medical Home Care?
In order to determine the best business option, it's imperative to understand the distinction between skilled medical home health and non-medical home care.
Skilled medical home health agencies (as the name implies), administer skilled and licensed nursing and rehab therapy services under physician's orders. All services provided must comply with strict medical guidelines. Medical home health agencies require extensive licensing that may include Medicare and Medicaid certifications. The most common payment method for skilled medical home health care is third party billing sources.
On the other hand, non-medical home care services include personal care, assistance with daily living activities, meal preparation, housekeeping, and transportation. Non-medical home care agencies provide the services needed for ensuring the safety and comfort of their clients. Private pay is the billing option for non-medical home care services.
Franchise or Independent?
Once you choose between medical and non-medical, your next decision is how to structure your business model. You can either start a home care business on your own or partner with a home care franchise. By choosing the franchise option, your agency will be subject to franchise fees. Also, you must consent to and abide by a franchise operating agreement. This agreement includes re-occurring franchise fees and territory restrictions.
When you open a home care agency on your own, start-up costs are lower and there are no re-occurring fees. In addition to lower costs, when you choose the independent route, you have the right to provide services in all counties permitted by your state license.
Start a Non-Medical Home Care Business
Personal Care / Companion Care
When you start a home care business or open a home care agency, it can be a grueling process. The first step in this process is to identify what type of home care business you would like to start.
Typically, a non-medical personal care business offering personal care and companion care services would be ideal.
In most states, a non-medical business requires very little overhead to start. A personal care home care business allows you to touch your patient. This means you can bathe your patient and assist with other hands-on daily living activities. If you're ready to start a home care business, call and speak to any of our professional licensing specialists. They are experts in understanding your states' licensing requirements.
For more information about opening your own Personal or Companion Care Business please visit us at www.1stproviders.com.
Start a Private Duty Home Health Care Business
A Private Duty Home Health Care Business can provide services such as skilled nursing, physical therapy, occupational therapy, speech therapy, and social work. Additionally, a Private Duty Home Health Care Business may be able to provide non-medical personal and companion care services as well. The allowed services may differ according to your state.
Private Duty Home Health Care Agencies do not provide Medicare related services. Instead, their patients and billing resources will be funded by the following:
Working with Insurance companies

Government funded programs

Medicaid waivers

Workers compensation

Private pay

Medicaid (in some states)

Private Duty Home Care Agencies can also provide home care aides, companion care, and homemaker services.
Start a Medicare Certified Home Health Care Business
A skilled care Home Health Care Business will allow you to provide skilled nursing services. You will also be able to offer physical, occupational, and speech therapy services along with medical social worker services. A home health care business can achieve Medicare Accreditation. This enables your agency to bill for providing services to Medicare patients. 
The process of Medicare Accreditation requires an agency to complete a three day Medicare survey. The survey is an audit of the agency's operations and minimum of ten patient clinical records. The survey has skilled staff and capitalization requirements that aren't applicable with a non-medical personal care home care business. In some states, a certificate of need must be approved before an agency can become Medicare eligible.
For more information about opening your own Medicare Certified Home Health Care Business please visit us at www.1staccreditation.com.

Start a Hospice Home Care Business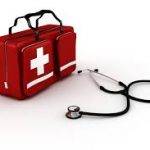 The staggering growth of our geriatric population along with improved Medicare reimbursement guidelines have skyrocketed the need for hospice care. With our hospice business startup, it's never been easier to obtain a hospice business license. Starting a hospice agency is not only a lucrative investment but also provides a multitude of benefits – both professional and personal.
Along with the clinical aspects of care, a hospice agency reaches out to patients and families during their most challenging moments. A hospice agency provides compassionate assistance for patients and families in need of psychosocial and spiritual support.
As owner of your hospice business, you'll provide the comfort and loving care people need during their end of life experience. Starting a hospice business enables you to improve the quality of life for people dealing with progressive, advanced, and terminal illnesses.
We teach you EVERYTHING you need to build your Hospice business. This type of intensive care requires highly developed skills. For this reason, a sustainable business model within a positive organizational culture is essential. In addition, developing an effective partnership with clients is also a critical component for your hospice business success.
Home Care Business Training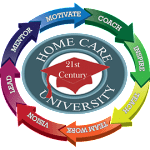 21st Century Health Care Consultants own and operate Home Care University. We offer the industries only lifetime home health care training and support program. There's no limit to how often you or your employees can attend our home care business training seminar. Our home care business training seminar consists of 4 full 8-hour days. Upon completion or the training and our support process, you will have the essential off-site training needed to start a home care business.
Courses are conducted every quarter and available in the following areas:
Non-Skilled Home Care

Private Duty & Medicare Skilled

Hospice

Infusion Therapy

Wound Care

Pediatrics

Marketing & Branding

Coding & Oasis Training

Advanced Operational Training
Our home care business training teaches you how to achieve sustainable success.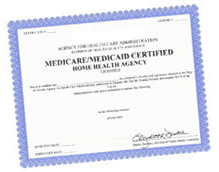 Our licensing specialists are experts at setting up every aspect of your home care business license. Each application is carefully completed and includes all state forms and documents. We provide you with expert guidance needed to pass your state home care business license inspection survey (if required in your state). Once completed, the application is sent to you in binder form with full instructions on how to submit the completed application to your state's licensing department.
Home Care Policies and Procedures for when you Start a Home Care Business

With our policy and procedure manuals writing service, we guarantee you'll secure your state business license. Whether you need manuals for ACHC, CHAP, or Joint Commission, our team of home care consultants will ensure you pass any Private Duty or Medicare accreditation site audits.
Regardless of your agency's location, we fully customize all necessary manuals based exclusively on the services your agency provides. Our team of Masters' prepared Registered Nurses and licensing specialists are experts at ensuring your agency meets its licensing goals.
Our home care policy and procedure manuals are carefully tailored to include the following: 
State licensing requirements
Accrediting body standards
The services your agency provides
Your home care agency's name
Your agency's staff
Your business logo
Any other important information related to your agency
For more information about policies and procedures to start a home care business, please visit
CALL US
24/7 877-393-0411

Our clinical team has over 20 years' experience providing credentialing services to health care businesses throughout the USA.
Is your agency considering opportunities for patient referrals from the following resources?
Medicaid Waiver Programs

Insurance Company Credentialing

Worker's Compensation

Veterans Programs
We can get your agency approved as a provider of services for insurance companies that are not enrolling additional health care providers. Contact us to find out how.
Did you know Medicaid waiver programs typically have minimum startup fees, which can provide an excellent source of revenue? 
Medicaid Waiver Programs vary by state. At 21st Century, we know what each state offers. We can explain the benefits of enrollment with each and every Medicaid waiver program.
Home Health Care Accreditation Services



There are 2 types of accreditations available for Home care businesses. The first is for personal care/private duty home health care businesses. The major benefit of this type of accreditation are patient resource opportunities.
In most cases, a home care business requires accreditation in order to work with HMO and Insurance providers. The same goes for Medicaid and mandatory requirements to work with certain hospitals.
The second option is to consider Medicare accreditation. This is the most sought after type of accreditation, allowing a home health care business to bill Medicare for their services. Another added benefit is having all additional patient resource benefits associated with a Private duty type of accreditation.
Please contact us to learn more about the Accreditation Commission for Health Care (ACHC), Community Health Accreditation Partners (CHAP) and Joint Commission (JCAHO).
CALL US
24/7 844-359-HCAG(4224)
Healthcare Acquisitions Group (HCAG) is the largest health care merger and acquisition advisory firm in the industry. We provide comprehensive and specialized services to individuals and companies wanting to sell, merge, or buy an existing healthcare organization anywhere in the USA.
HCAG has an extensive network of seller listings and buyer relationships. Our reputation for creating win-win results will greatly benefit your ability to acquire or sell an existing business.
Wondering if you should sell your healthcare organization? To determine the value of your company, please contact us for a free evaluation. Work with HCAG's CPA team today!
Home Care Agency Directory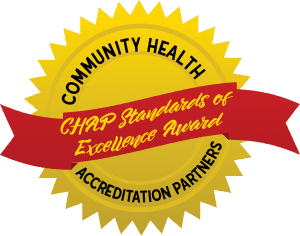 We provide a home health care resource guide for patients in need of home care services throughout the USA. This site lists our health care agencies and can be found by potential clients on major search engines.
HomeCareAgencyDirectory.com is a website dedicated to accredited agencies that 21st Century Health Care Consultants helped establish. We prepared each agency listed in the directory for Accreditation, mostly through the CHAP.
This process recognizes the Home Health Care Agencies who have the very best of management and clinical operations.

We are experts in helping people successfully start a home care business or open a home care agency. We also help Home Health Care Agencies and Hospice Agencies deal with pre-payment medical reviews through the Additional Document Request or Additional Development Request ("ADR") process.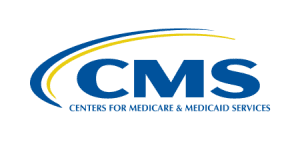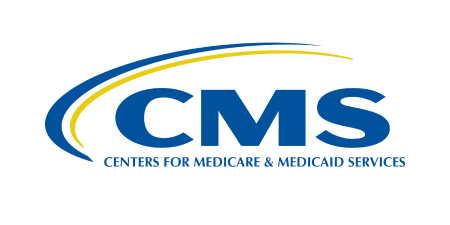 Home Care Business Branding and Marketing
Marketing can be an area that's overlooked when planning to open a home care agency. However, effective marketing is essential when growing your business and spreading the word.
21st Century provides a fully customized website, complete with search engine optimization (SEO), tailored specifically for your home care business. The goal of your SEO website is to have your business achieve first page presence on search engines like Google, Yahoo, and Bing.
It's no secret that a strong internet presence is vital for a successful business, and we give you the tools you need to succeed online. In addition, we design and provide you with customized business cards and brochures to satisfy your offline marketing desires. All marketing files and materials belong to you and your business.
When you become a 21st Century Care Providers client, your agency will be a patient referral source for the nation's only Home Health Care Discount program.

21st Century Care Providers is proud to announce partnership with AON / Affinity.  This collaboration will provide discounts on home health care services. It will be offered to over 25 million AON / Affinity clients enrolled in their health care insurance programs. Patient opportunities for Home Health care services will be provided by clients of 21st Century Care Providers.
This program is presently being test piloted in the state of Florida. It will be soon offered in Texas, California, Illinois, Pennsylvania, Virginia and Maryland.
Start a home care business, open a home care agency, or start a non-medical home care agency with our home care consultants home care training program.
About our Home Health Care Consulting Company
We're Leaders in the Home Care Consulting Industry…
Why settle for a "membership company" or small consultant group when you can work with the largest network of home care consultants in the industry? We've worked with home care agency startups in every state and guarantee our home care business startup process.
Our home care consultants provide ongoing consulting to you and your staff. We're always available to answer questions or address any concerns you may have.
…And we have Results that Prove Our Success
21st Century Care Providers has been in business for more than 20 years! We have assisted well over 2,000 home care agency startups. In 2016 alone, 21st Century Care Providers helped more than 400 clients start a home care business. We're proud to employ a team of more than 30 full-time employees, all with specific fields of expertise.
Most home care franchise companies and home care consultant businesses can't compare to those stats. We have 8 Masters Prepared Registered Nurses on staff.
Among these Registered Nurses is our CEO, Rosina McFadden. Rosina is a former Senior CHAP Accreditation Site Surveyor of 15 years. She pioneered New York's Long Term Home Care Program, which has become the model for home care as we know it today.
Explore the Results
21st Century Health Care Consultants is the premier home care consulting company. You won't find another business in the industry with as many clients, references, or full-time employees as 21st Century Health Care Consultants. Let us help you start a home care business or open a home care agency.
Although our stats and numbers are quite impressive, we encourage you to explore the results for yourself. Hear it straight from our satisfied client testimonials.
Contact 21st Century Care Health Care Consultants to start a Home Care Business