Are you ready to open a Home Health Care agency in Wyoming?
Throughout our twenty years of Home Health Care consulting experience we have become experts in understanding Wyoming state licensing requirements, Wyoming Medicaid waiver programs and accreditation requirements for Medicare Certification.
Have confidence in the piece of mind knowing that we can assist your home health care agency in the following areas:
Provide Skilled Nursing Home Health Care services in Wyoming (Medicare, Medicaid, Medicaid Waiver, Insurance and HMO providers)
Completion of Wyoming Home Care State License Application, Medicare 855A Application, Civil Rights Package, Emergency Disaster Plan
Completely customized policy and procedure manuals compliant will all State, Federal and accrediting bodies standards of excellence.
Lifetime Home Care Training and Home Health Care Training Programs held quarterly. 3 and 5 days. Additional training programs for ICD 10 coding, marketing, home health infusion, pediatrics and pyschiatric services.
Accreditation consultant package for Community Health Accreditation Partners (CHAP) and Accreditation Commission for Health Care (ACHC).
We are Wyoming Home Health Care Consultants.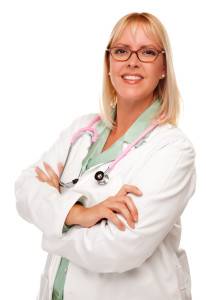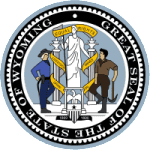 Join Our Growing Home Health Care Agency Network that consists over 1500 Leaders in the Home Health Care Industry
Profound knowledge, resources, indepth education training and support services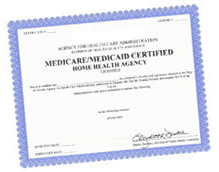 State Licensing
21st Century Health Care Consultants has prepared hundreds of home health care licensing applications for our clients in Wyoming. We will provide a custom binder which will include the agency's license application, documentation and all policy and procedures by The Wyoming Department of Health in the state of Wyoming. This approach organizes the application package for the person reviewing it as well as avoiding the possible misplacement of documents at the state level.
Medicare Certification Process
Let our experts complete the CMS 855 A forms and walk you through the Medicare Accreditation process. We complete your CMS 855 A Medicare Application and include the required Civil Rights Package for your State. We offer a full Home Health Care Medicare Accreditation Program, we will get your Home Health Care Agency Medicare Accredited, no question. We have a long list of references and have been in business for over 20 years.

CHAP Accreditation / ACHC Accreditation
Both the CHAP and ACHC Accreditation processes will provide your agency with the credibility required to work with government and third-party payers. Accreditation provides your agency the ability to develop your true competitive edge. This is accomplished by having a better business plan, improved home health care policies, more effective and efficient operations, stronger risk management strategies, reduction in incidents, enhanced team awareness, and a marketing edge. Accreditation allows you to raise your standards of excellence and be a health care leader in your community. By achieving Medicare or Private Duty accreditation your agency will meet the requirements to work with all HMO providers, insurance providers, medicare waiver programs in Wyoming. We understand the home health care accreditation process in the state of Wyoming and we guarantee our services. Call us and find out about our no risk guarantee!