How Home Healthcare Givers can Help Elderly Loved Ones
As the weather heats up, we celebrate summer with pool parties and backyard barbecues.
What could be better than relaxing on a sunny summer afternoon, basking in the sunshine with an ice cold beverage in your hand?
Summer is the season for celebrating good times with family and friends.
Perhaps the company of a loving parent, grandparent, or great-grandparent would make the experience even more memorable…
With all the cookouts and parties, we must always remember to celebrate summer with elderly family members.
As home care providers, how can we include elderly family members in our summer celebrations? What are ways to ensure our elderly loved ones enjoy a safe, happy, and healthy time?
Whether you're a caregiver for a sick loved one or just want to include elderly family members in your festivities, it's imperative to cater to their specific needs.
In this article, we explore some tips and ideas on how caregivers can help elderly loved ones enjoy summer..
Make Safety a Number 1 Priority
First and foremost, we must ensure our elderly loved ones are safe. From preventing heat exhaustion to eliminating trip and fall hazards, there's plenty of ground to cover.
Depending on where you live, summer can be extremely hot.
So if you're celebrating outside, make sure there's plenty of ice cold water and shade available. This is an important given.
You can setup a large shade canopy and hook up a couple outdoor fans to supply a continuous flow of cool air.
Also, when outside, have clear and unobstructed access to the restroom.
If wheelchairs or walking aids are being used, all areas should be free of trip hazards and slip conditions.
Secure any loose cords. Tighten all banisters and railings. Check the integrity of all stairs, ramps, or service lifts.
To ensure your home is completely safe for elderly loved ones, here's a detailed elderly home safety checklist.
Turn down the Heat with Cooling Foods
When it comes to nutrition, we're going to focus on cooling and inflammation relieving foods.
Cooling foods are great for reducing arthritis symptoms, chronic pain, gout, and other inflammatory conditions.
Since many elderly family members suffer from inflammation related issues, cooling foods can be extremely beneficial.
Plus, anti-inflammatory veggies are loaded with water content – thus ensuring your summer vacation from inflammation.
Fruit Salad
Consider having a bowl of fruit or fruit salad available. If your elderly loved one is diabetic, you can choose fruits that have a lower glycemic index (such as kiwis, oranges, berries, and peaches).
Most people are aware that when they eat fruit in summer, they feel refreshed as if their insides took a dip in a pool.
In fact, fruit salads are one of the most popular side dishes enjoyed at pool parties and backyard barbecues. This is because of the fruits' cooling and heat relieving properties inside the body.
Pasta Salad
Another great cooling option enjoyed at pool parties and backyard barbecues is pasta salad.
Additionally, including ingredients such as fresh dill, tomatoes, and lime juice in the pasta salad can internally cool an overheated body.
Cucumber
Did you know that cucumber is one of the best cooling summer veggies you can possibly eat?
The reason is simple. Similar to fruit, these veggies have cooling properties that tend to have an internal cooling effect on the body.
Sliced cucumber makes a great natural and grease-free alternative to fried tortilla or potato chips. A perfect summer combination for hummus dip, mild home-made salsa, or guacamole (which are all cooling as well).
Summer foods are the key ingredient for staying cool and hydrated during pool parties and backyard barbecues.
For a more detailed understanding of how to use food to stay cool in summer, here's a complete list of heating and cooling foods.
Celery for Bone Health
Celery offers health benefits that extend beyond their cooling properties. Celery has naturally occurring Vitamin K which enables the body to absorb calcium.
Celery is the perfect crunchy snack for elderly people who suffer from bone density conditions.
Just think about the structure and shape of a celery stalk. Not only does celery look like human bone structure, it also mimics the nutrient content of our bones.
A stalk of celery is difficult to break. For this reason, celery can help support porous and brittle bones. This is helpful for elderly loved ones who have osteoporosis and other skeletal system disorders.
Watermelon
With hot summer weather, not many foods cool people down as much as fresh sliced watermelon. Watermelon is a staple at many pool parties and backyard barbecuess.
This is because it's naturally cool and juicy, which is the ideal combination for a hot and dry day. Watermelon does have a significantly higher glycemic index, so caution must be taken for elderly family members who have diabetes.
Appreciate, Motivate, Acknowledge, and most importantly… LISTEN!
Aside from cooling and healing foods, caregivers should make sure to include elderly loved ones in any activities they're able to participate in.
Even if your elderly family member is in a wheelchair, don't assume they're not able to contribute in some way, shape or form.
Maybe your elderly loved one can be the scorekeeper of your horseshoe tournament or game of bags. Or perhaps they can referee the family volleyball game.
Even if they just have an opportunity to be listened to could be all it takes to make them happy. Let them share stories of lessons they learned in their life. It could make a world of difference for them (and anyone willing to listen).
Being involved in the summer action (even if they cannot physically participate) can make your elderly loved ones feel appreciated and loved.
Assuming an elderly family member will not want to participate because of their age and/or condition can be more hurtful than you may think.
Your elderly loved ones deserve to be included and encouraged to participate in all your summer festivities.
Celebrate Summer with Honor and Respect
In conclusion, regardless of your summer celebrations, remember to always celebrate summer with elderly family members.
Empower them. Speak words of motivation. Feed them healthy, cooling foods. Love them unconditionally. Listen with compassion.
Be willing to learn. Appreciate their wisdom and acknowledge their accomplishments.
May you celebrate summer with honor and respect for your elderly loved ones.
21st Century Health Care Consultants wishes you a fun, safe, and caring summer!
Are you Ready to Start a Home Care Business?
We can help you with every step of your home care agency startup process!
Summary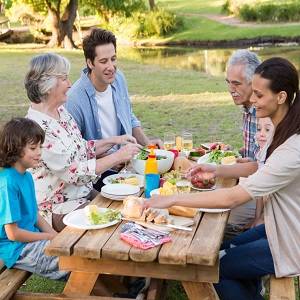 Article Name
How Caregivers can Help Elderly Loved Ones Enjoy Summer
Description
As home care providers, we should include our elderly family members in summer festivities. Learn how caregivers can help elderly loved ones enjoy summer.
Author
21st Century Health Care Consultants
Publisher Name
HomeCareBusinessResources.net
Publisher Logo