Obtain a Home Heath Care License for Your Home Care Agency
Contact Us to Begin: 888-850-6932
Need a state license for your home health care agency? Let 21st Century Health Care Consultants assist you. We're a nationwide company with 22 Years' experience in home health care licensing and home health care agency certification.
Starting a home health care agency is a demanding task. Legal registration and permits for running the business are required. However, the most demanding task is the submission of the required state application and preparation for subsequent state home care licensing inspection. The agency owner also needs to plan out the services that will be offered.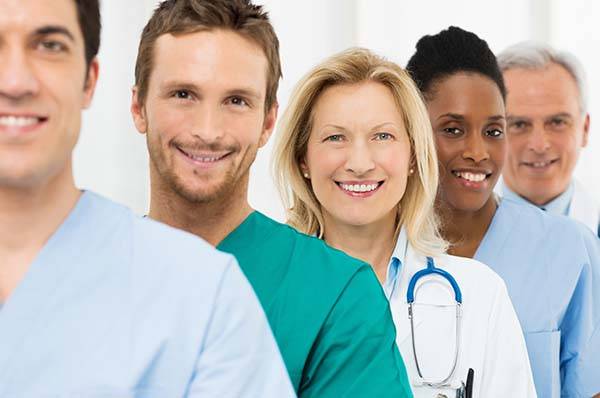 A home health care consultant should be competent and successful at setting up home health care agencies in your state. A qualified consultant can simplify and expedite the home health care licensing process. Your consultant should assure you will pass the state home care licensing inspection. They also need to effectively train your personnel on how to operate the agency and develop all necessary state and federal compliance manuals.
In order to be a legally operating business in the United States, your home care agency must be registered. According to business.gov, each state has a set of requirements or rules regarding business registration. You're required to register your home health care agency under the laws specific to your state. You'll also need to set up the business entity that best fits your needs. Typically, this will be a sub-chapter S corporation or a Limited Liability Company (LLC). If you have an existing corporation or LLC, these entities can be used, as you may wish to obtain an assumed or fictitious name to identify your agency.
Permits and Licenses Required to Open a Home Health Care Agency
Permits and licensing for home care are required for opening a home care agency. The permits and home health care licensing requirements differ for each state. Your agency may also need to obtain local permits. This can include a local business permit and occupational permit from your county's building and planning department.
Tax ID and NPI Numbers Required to Open a Home Health Care Agency
Additionally, you'll have to apply for a Federal Tax ID number (TIN), as well as a National Provider Identifier number (NPI). This can be done on the TIN and NPI respective websites. When you register your company with your state, you'll receive information pertaining to your state Tax ID number. This will allow you to make payments required for your state income tax and employment tax for your home health care agency.
Home Health Care License for your business

14 states do not accept home health care license applications unless proven through a Certificate of Need (CON) application. CONs are difficult, if not impossible to obtain. They typically require a significant, non-refundable filing fee. Presently, 36 states allow the establishment of new home health care agencies without a Certificate of Need application. All but 4 states (Iowa, Michigan, Massachusetts, and Ohio) require the submission of a state license application.
21st Century Health Care Consultants prepares all home care license applications for their clients. We provide a 3-hole binder including the license application itself and all required attachments. An index will be provided as the front cover. The complete book will be mailed to the client. The client shall sign where indicated, include a check for the license fee, and mail the complete book to their states' licensing for home care authority. This approach organizes the application package for the client. It enables reviewing as well as avoiding the possible misplacement of documents by the applicant. Since 21st Century adopted this method, the percentage of immediate approvals without the need for corrections has increased to 90%.[/vc_column_text][/vc_column_inner][/vc_row_inner][/vc_column][/vc_row][vc_row row_type="row" use_row_as_full_screen_section="no" type="full_width" angled_section="no" text_align="left" background_image_as_pattern="without_pattern"][vc_column][vc_column_text]Content of the license application varies from state to state but there are always 3 common components:
Proof of agency authorization must be provided.
Criminal background checks must be conducted.
Proof must be provided that key staff members (typically, administrators and director(s) of Nursing) are qualified under state regulations.
Because requirements vary widely from state to state, applications may be as short as 5 pages or as long at 55 pages.[/vc_column_text][vc_empty_space][vc_row_inner row_type="row" type="full_width" text_align="left" css_animation=""][vc_column_inner width="1/2″][vc_column_text]Unless an applicant fails to sign the application or fails to provide the required fee, the application will not be sent back to the applicant. Instead, if the application is not properly completed, a letter of corrections or omissions will be sent to the applicant. The applicant will be given anywhere between 15 to 30 days to make the corrections. If the state is not satisfied with the response, the application will then be rejected.
The most common reason for an application rejection is the state determines either an administrator or a director of nursing is not qualified to hold their positions. 21st Century Health Care Consultants will not allow a home health care licensing application to be submitted unless we're certain that staff members qualify.
Every state that requires a license application will also require a home care licensing inspection. The license inspection will either be conducted by its own inspectors or by an accrediting body. Currently, 18 states require the license inspection to take place before a license is issued. All other states will issue a provisional license and then follow up with an inspection visit.
For more information pertaining to your specific State's home care licensing process, please Contact Us or visit State Licensing.
Prepared by 21st Century Health Care Consultants – A Nationwide Company with 17 Years of Experience in the Licensing and Certification of Home Health Care Agencies
[/vc_column_text][/vc_column_inner][vc_column_inner width="1/2″][vc_single_image image="20511″ img_size="large" qode_css_animation=""][/vc_column_inner][/vc_row_inner][/vc_column][/vc_row][vc_row row_type="row" use_row_as_full_screen_section="no" type="full_width" angled_section="no" text_align="left" background_image_as_pattern="without_pattern"][vc_column][vc_empty_space][/vc_column][/vc_row]