Open a Personal / Companion Care Agency

Non-Medical Home Care Business
We offer the industry's only turnkey solution with
a network of over 2,000 non-medical home care businesses.
(888) 850-6932
When you open a non-medical home care business (companion care agency or a personal care agency) with 21st Century Health Care Consultants, you are your own boss. Save the high franchise buy-in fees and ongoing royalty charges. Instead, put your money to better use by having it work for you and the success of your business. We have helped establish over 2,000 non-medical home care businesses. Want to learn more about personal care agency or companion care agency?
Call us (888) 850-6932.
Open a personal care agency / companion care agency with our help
Call us and find out how our home care consultants can help you with our powerful and proven business model.
From lifetime home care training courses to lead generation opportunities, we provide ongoing support from industry professionals. At 21st Century Health Care Consultants, our goal is to equip you with the tools you need to succeed.
Are you ready to open a personal care agency or start a non-medical business?
Take that first step and contact us today!
Don't wait, fill out the form and get started today!
We provide the most comprehensive new home care agency startup program in the industry. Listed below are how we help you open and operate a successful home care business.
Open a personal care agency and start your future in home care business.
Have a Coach, Friend & Strategist Every Step of the Way
With 30 full-time home care consultants, we're devoted to the success of our clients. Our home care consultants are proficient with assisting clients who want to start a home care business or open a personal care agency.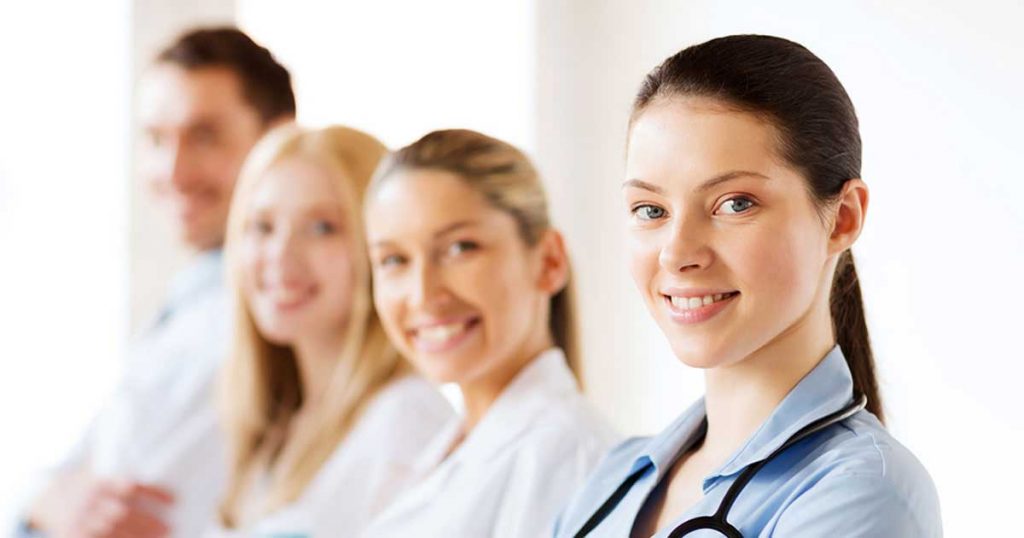 ---
Clinical Department
When it comes to patient care and documentation – rest assured, you will have peace of mind. Your business is backed by the clinical expertise of 8 master prepared registered nurses. In fact, several of our skilled nurses are former state auditors and CHAP surveyors!
Best part is they're available when you need them. With this level of support, you can build confidence and influence trust in your business.
---
Home Care License Guarantee
When you start a companion care business or open a personal care agency with us, we're confident you'll secure your home care license. In fact, we offer a money back guarantee!
---
Home Care Policies, Procedures and Operational Materials
21st Century's startup process includes all required home care policy and procedure manuals. These manuals are written to meet state standards and are customized to your home care business, including the logo, staff, and office details.
Additionally, the startup process includes all operation forms and documents needed to start a home care business. This ensures compliance with State and Federal regulations.
Human Resources
Another key point of our startup development is to organize your human resource department. Our home care consultants' set-up your personnel files, competency evaluations, job descriptions, performance evaluations, plus any other necessary forms.
Opening a personal care agency now can be easy with our home care consultants.
---
Private Duty Accreditation
As part of your home care training, we teach your staff how to eliminate accreditation deficiencies in order to pass accreditation site survey inspections. Our core home care consultants are former CHAP Accrediting Body Senior Site Supervisors. We perform an on-site mock home care accreditation audit. The on-site audit consists of a complete review of your agency's operations. Accordingly, our mock auditing procedures are similar to those of the accreditation site surveyor. This enables you to be prepared for a private duty certification.
---
Marketing
Marketing can be an area that's overlooked when planning to open a personal care agency. However, effective marketing is essential when growing your business and spreading the word.
21st Century provides a fully customized website, complete with search engine optimization (SEO), tailored specifically for your home care business. The goal of your SEO website is to have your business achieve first page presence on search engines like Google, Yahoo, and Bing. It's no secret that a strong internet presence is vital for a successful business, and we give you the tools you need to succeed online. In addition, we design and provide you with customized business cards and brochures to satisfy your offline marketing desires. All marketing files and materials belong to you and your business.
---
Best Home Care Training and Educational Resources in the Industry
The continued success of our clients is based on the unparalleled home care training we provide. We offer the best home care training and educational resources available in the industry. We're considered industry experts because we know how to train you and your personnel on how to effectively operate a non-medical home care agency. The initial program takes place at our global headquarters and consists of four intense days of educational training.
---
Online Home Care Training Academy
Also included when you start a companion care business or open a personal care agency is access to our online home care training academy.
Access to the academy is for anyone in your company and it includes, but is not limited to the following:
More than 30 Educational Videos
Home Care Business Training Materials
Marketing and Advertising Materials
Interactive Forum
Networking (network with our entire database of existing home care businesses)
24-hour Message Board
---
Specialty Programs
When it comes to specialty programs, our home care consultants provide the necessary materials and training to implement each program. We work one-on-one to successfully develop and execute these specialty programs.
Some of the programs include:
Fall Prevention & Safety
Low Vision
Alzheimer's Care
Transitional Care
Memory Care
---
Monthly Webinars
To further your expertise, we host monthly webinars to support you on your home care business journey. Our informational webinars will give you the guidance you need to open a home care agency.
Some of the webinar topics include:
Preparing for Your Licensing Inspection
Choices for Your Home Care Agency
Patient Care & Documentation
Infection Control
HIPAA & Ethical Issues
Human Resources
Employment Protocols
Business Development
Branding and Marketing Strategies
---
Coaching (Ongoing Support from our Home Care Consultants)
At your convenience, our certified senior home care consultants will provide ongoing support via phone or email. Our home care consultants are dedicated to supporting you with overcoming the challenges and obstacles you may encounter when operating a successful home care agency. With this in mind, operating a successful home care business depends on having all the building blocks in place. Our home care consultants are committed to helping you establish your business while increasing recognition in your market area.
Topics covered include:   
Licensing requirements  
Referral / intake process
Assessments/services plan
Documentation
Patient case studies
Infection control
HIPAA compliance
Human Resources
Personnel Files
Employment protocols
Empowering leaders
Accounting / Financial considerations
Operational software
Keys to great customer services
Business development
Branding and Marketing
Making a marketing call
Medicaid Waiver opportunities
Insurance company credentialing services
Veterans programs and Government funded patient resources
Website "Search engine optimization" development
Our online Video training cent
Want to know more about how our training program can help your agency?
Through our Home Care University, we will certify your agency and personnel. Home Care University offers the industry's leading home care training certification program.?
After completion of this 4-day training course, you'll receive a certificate. This certificate classifies your agency as an industry leader and provider of quality home care services.
---
Network of Several Thousand Home Care Agencies
Considering the establishment of several thousand home care agencies, our commitment to quality service is unparalleled in the industry. All of our online client feedback is positive – with many testimonies highly regarding of our services. Our reputation is undoubtedly the best in the industry. To hear this for yourself, we encourage you to call any of our clients. We don't screen or limit our references. Instead, we'll provide you with several hundred to choose from. Contact us for details.
---
Patient Resource Opportunities
Other patient referral opportunities are supplied through the registration of in-state Medicaid waiver programs. There are also federally funded veteran programs and credentialing of agency personnel for insurance company patient referral opportunities.


Our clients participate in patient referral programs, such as the industry's only home care discount referral network. This program delivers patient referral opportunities through Affinity Insurance providers (AON). 21st Century Health Care Consultants is proud to announce partnership with AON / Affinity.  This collaboration will provide discounts on home health care services. It will be offered to over 25 million AON / Affinity clients enrolled in their health care insurance programs. Patient opportunities for Home Health care services will be provided by clients of 21st Century Health Care Consultants. This program is presently being test piloted in the state of Florida. It will be soon offered in Texas, California, Illinois, Pennsylvania, Virginia and Maryland.
Please contact us to learn more about these unique opportunities.
---
Revenue Streams from all Resources
Did you know there are government programs that pay for Home Care?
Medicaid Waiver Network is an expert organization well-informed in completing all required forms. This will assure approval and acceptance into state and federal programs. At 21st Century Care Providers, our goal is to establish and maintain a well-balanced stream of revenue from all resources (whether public or private).
Visit Medicaid Waiver Network for more information.
---
Access to State of the Art, Cloud-Based Software
Being able to login from anywhere in the world and on any device, our cloud-based software saves your agency time and money. This state of the art software helps you virtually operate your entire agency while reducing office staff expenses. With our incredible software, once you start a companion care business or open a personal care agency, you can practically set it to autopilot.
Here are some key features of our operational software:
Client Scheduling
Referral Tracking
Caregiver HR Network Access
Caregiver Time Tracking via Smart Phone GPS App
Family Portal Access (your patient's family can login and view how their loved one is being cared for).
---
Digital Marketing Directory
This website is designed to provide patient referrals for our clients only. It provides a home care resource guide for patients in need of home care services throughout the country. This website recognizes the Home Care Agencies that we have established who have the very best of management and clinical operations. This site can be found on all major search engines. All patient referrals will be distributed to our agencies based on location and zipcode.
---
Proprietary Pricing
As the industry leader in home care consulting, we're able to share our proprietary pricing with our clients. This special pricing can save you thousands of dollars!* These discounts are provided exclusively to 21st Century Health Care Consultant clients only.
Examples of this pricing include:
$2,200 off the normal fees for Private Duty Accreditation
$1,500 off re-certification fees
$2,000 off our exclusive client insurance package
20% off through the Medicaid Waiver Network
25% off on our SEO Program
$1,500 discount provided by the Institute of Professional Education
Exclusive partnership agreement with ClearCare software
Additional savings agreements are in place for our clients with several operational software and billing companies
---
We provide the most comprehensive home care training and consulting program in the industry!
Speak to one of our home care consultants today! Call 888-850-6932

We're Leaders in the Home Care Consulting Industry…
Why settle for a "membership company" or small consultant group when you can work with the largest network of home care consultants in the industry? We've worked with home care agency startups in every state and guarantee our home care business startup process.
…And we have Results that Prove Our Success
21st Century Health Care Consultants has been in business for more than 20 years! We have assisted well over 2,000 home care agency startups. In 2016 alone, 21st Century Health Care Consultants helped more than 400 clients start a home care business. We're proud to employ a team of more than 30 full-time employees, all with specific fields of expertise. Most home care franchise companies and home care consultant businesses can't compare to those stats. We have 8 Masters Prepared Registered Nurses on staff. Among these Registered Nurses is our CEO, Rosina McFadden. Rosina is a former Senior CHAP Accreditation Site Surveyor of 15 years. She pioneered New York's Long Term Home Care Program, which has become the model for home care as we know it today.

Explore the Results
21st Century Health Care Consultants is the premier home care consulting company. You won't find another business in the industry with as many clients, references, or full-time employees as we have. Let us help you start a companion care business or open a personal care agency.
Although our stats and numbers are quite impressive, we encourage you to explore the results for yourself. Hear it straight from our satisfied client testimonials.
Personal care agency /

companion care agency

Brad Reiner, My Visiting Nurse

After a lot of research we decided to take hard earned money and start a home health agency. Everyone knows that you have to be careful on how you spend every penny of your capital or you will loose it all. That's common sense, but what are the smart investments you should make when spending your precious startup money? One of the first decisions you have to make is whether to go it yourself, buy box policy and procedures, or hire a consultant firm. I cannot stress enough that I think a good consultant firm will save you a lot of time and money. After considering the alternatives, we chose 21st Century. We thank God we did. I know I am giving a testimony, but this is what I believe. I'm convinced that picking 21st century has been one of the best business decisions we ever made. It truly feels like you have close family members in the business who know what they are doing and want you to succeed.

Stephanie Thompson, Dynasty Home Health Care

I want to say I was really impressed with everything that 21st Century has done for me and my agency. From the licensing process for my agency to the operational materials and the intense training courses I attended. I felt the training was very informative and helpful when creating this type of business. I came home with enthusiasm and ready to share all I've learned with my colleagues. The training was a great overview and hit on the important key parts of the business. It was helpful to attend with others in the same industry, because we were able to share ideas and make long lasting business relationships. I really cannot say enough of how I was impressed with your communication skills and knowledge of the industry. Anytime you take a big risk where you are investing your own money can be very scary. I was skeptical at first but now I see it was the best investment I could have ever made. I'm so excited to start a new career and to work with a consulting company that will be able to guide me all the way. Everyone in the company was nice and very easy to talk with. I look forward to our next meeting.

For more information about opening a Companion Care Business or how to open a Personal Care Agency, Contact Us today.
Personal Care Agency & Companion Care Agency