4 Reasons to Recession-Proof Your Career

In a volatile economy, recession lurks around every corner. Starting a home care business investment helps create a recession proof career.
In today's volatile economy, the looming threat of recession lurks around every corner.
Inflation is skyrocketing along with National debt.
Unemployment and cost of living is on the rise while technology continues eliminating jobs.
How do we continue moving forward when the road is paved with doubt and fear?
Truth of the matter is… we're in the midst of a career path meltdown.
According to a NY Daily News article, more than 70% of Americans hate their jobs.  And further, employee retention is suffering an all-time low.
People are tired. Fed up. They've had enough of being undervalued, overlooked, and under-payed.
Having a traditional 9-5 "job" is becoming increasingly obsolete in the times we're living.
People want options. Options that allow for personal growth, creativity, and flexibility. Employees are demanding higher salaries, more work-life balance, and options for telecommuting.
Unfortunately, many of today's employers fail to effectively deliver these diversified options to their employees.
And even when employers do provide such options, people still desire the freedom of working for themselves.
They dream of "being their own boss" one day and… working from home.
If you can relate, you're exactly where you need to be!
Despite our volatile economy, there are endless ideas to consider when starting a business.
However, in this article, we explore 4 reasons opening a home care business can recession-proof your career.
Have you considered a home care business investment as a recession proof career option? If not, here's why you should…
Opportunities for opening a home care business are more abundant than ever. This is mainly due to the sharp increase in elderly population as well as baby boomer generation.
Many retired Americans prefer to be cared for in the comfort of their own homes.
Cited in a USA Today article, the home care business industry is considered one of the most profitable businesses in the USA.
The reason is simple… business owner satisfaction and nearly immediate return on investment.
The aging of society brings new challenges to individuals, families, and entire communities.
For this reason, demand for home care, personal care, and companion care agencies will continue to explode all over the United States.
Opening a home care business creates an exciting investment opportunity for entrepreneurs.
The time to take advantage of this home care growth phenomenon is now.
Home care is a need, not a want. This need is precisely why a home care business is a recession proof business!
People are growing older and living longer.
Seniors are healthier and more financially secure than previous generations.
These are key ingredients for a successful and lucrative home care business investment. 
As reported in the Washington Post, approximately 10,000 people turn age 65 daily.
That's an additional 10,000 people who may benefit from home care services every day!
If this rate continues, there will be a tremendous shortage of home care agencies to keep up with the demand.
Indeed, the stats are eye-opening. And for a success-minded entrepreneur, a home care business investment can transform your career… and life. 
Here are 4 Reasons Opening a Home Care Business can Recession-Proof your Career:
Reason #1:  Low Startup Costs and Operating Expenses 
Compared to other popular startup businesses in today's economy (breweries, restaurants, fitness studios, and bars to name a few), opening a home care business is significantly cheaper.
Depending on the state your home care agency is located, startup costs can be as low as $40K. This is for non-medical home care.
Skilled medical home health care agency startup costs can be much higher.
Either way, your largest expense will likely be cost of labor.
You must determine what services you'll be offering. If you're providing medical services, you'll need higher paid workers, which will increase your expenses.
If your agency is non-medical, your employee's rate of pay will be much lower, which will decrease your expenses and rate you charge clients as well.
Once your home care business is established, overhead expenses are fairly predictable. Common monthly expenses such as office supplies, utilities, insurance, and accounting can be easily calculated.
To further minimize costs and expenses, a monthly budget dedicated to your agency's target demographic might be your best bet.
Reason #2:Â Â Impressive Cash Flow and Net Profit Potential
As reported in a USA Today article, top performing home care franchises grossed $1 million or more, with profit margins between 30% and 40%.
Although results like these are not typical, on average, a home care business' net profit typically returns around 12% to 15%.
Additionally, newly established agencies average first year revenue of around $248K. These returns are phenomenal… considering the low startup costs.
In comparison, expenses to open a restaurant or retail franchise can be as much as $500K with very slim profit margins.
The potential for a lucrative return on your home care business investment is impressive to say the least.
If you're looking to start a secure, recession-proof business that delivers proven financial results, a home care agency may prove to be the opportunity of a lifetime.
Reason #3:Â  You are Your Own Boss (in most cases)
First, according to your states' home care license requirements, you may be permitted to operate your home care business from home.
There are certain specific requirements (like a dedicated room with closed door and secured files), but nonetheless, you may be allowed to run your agency from home.
Second, when you own your own business, you're in charge.
You can work as much or as little as you desire. You're able to set your work schedule according to your life and family commitments.
And third, when you work for yourself, you become irreplaceable.
Most employers can dismiss any employee and have them replaced in two weeks. But when you're the boss, you call the shots.
Being irreplaceable (in and of itself) is a compelling enough reason to recession-proof your career.
In addition, when you're irreplaceable, the threat of technology eliminating your job virtually (pun intended) disappears.
Reason #4:  Make a Tremendous Difference in People's Lives
Do you desire a career that you love, pays well, and positively impacts people in your community? Starting a home care business can definitely provide all three!
A career that makes a difference can be more important than the three reasons previously mentioned.
Contributing to an amazing cause can be just as important (if not more important) than earning a lot of money. The handsome salary generated from a home care business investment is a respectable bonus for doing something you love.
Aside from having a profitable business, perhaps the most significant aspect of home care is the difference you will make in people's lives.
When you own and operate a home care business, your clients, their families, and everyone they're connected to will benefit from your services.
Because of the incredible home care business movement, seniors are no longer destined to end up in assisted living facilities or nursing homes.
There are millions of people who will need compassionate home care in the near future. 
If you love people and have a passion for helping others, this could be the most rewarding career endeavor of your life!
Recommended Reading: Â How Caregivers can Help Elderly Loved Ones Enjoy Summer
The Business Opportunity of a Lifetime!
In closing, having a recession proof career is a powerful tool in today's volatile economy.
It encourages entrepreneurship – empowering people to create their own unique opportunities.
Starting a home care business can provide many benefits. You get to be your own boss and do something positive while building financial security at the same time.
Despite economic turbulence, there will always be a growing need for home care agencies providing their services.
Combine this need with your passion for helping people and you have the business opportunity of a lifetime!
If you're considering starting your own home care business and want to learn more or need help with the process, let us help you.
From home care agency licensing and policy & procedure manuals to home care boot camp training, we've got you covered.
We have over 20 years' experience helping people with every step of the home care business startup process.
In today's volatile economy, the threat of recession lurks around every corner. Learn how starting a home care business investment can help you create a recession proof career.
Summary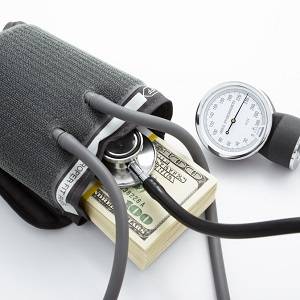 Article Name
4 Reasons a Home Care Business can Recession-Proof Your Career
Description
In today's economy, the threat of recession lurks around every corner. How will you recession-proof your career? A home care business investment can help.
Author
21st Century Health Care Consultants
Publisher Name
Publisher Logo