Ten steps to opening a Private Duty Agency
As baby boomers age, so does the growing market for private duty home health care. People want to be cared for and remain in their homes as long as possible. The only solution is home health care.
For many, the key to being able to remain at home is the availability of home health care services. Home health care providers are regulated by state and federal laws. Each state has its own regulations, so it is important that you check with the licensing agency in your state.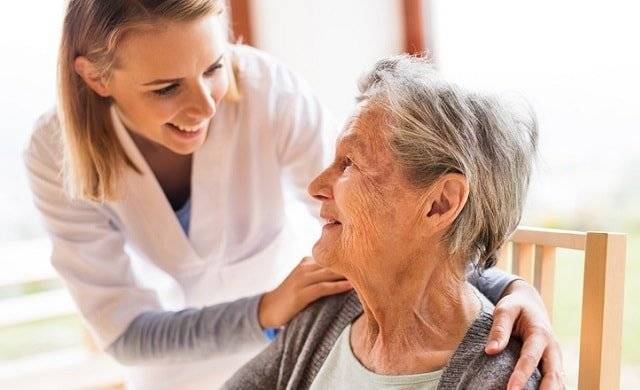 Regulations vary depending on the scope of services that the agency provides.
Start-up costs vary from $30,000 for those independently opening their own private duty home health care agency to several hundred thousand dollars for those working with franchises.
Starting a private duty home health care business requires the same basic steps that are needed to start any service-related business.
You will need to make up a detailed business plan, do a market analysis, choose an appropriate location, and develop a marketing plan. Obtain a business permit and name for the business.
1. Hire a knowledgeable consultant.
Consider hiring a consultant that is knowledgeable about setting up private duty home health care agencies in your state. A good consultant can simplify the process and can expedite the development of the manuals that you will need in order to comply with state and federal laws.
Go to HomeCareBusiness.net for a list of resources.
2. Check with your state government regarding regulations.
Check with your state government regarding regulations. Consider joining a professional organization that focuses on home health care agencies.
3. Develop home health care manuals that meet state regulations.
Develop policy and procedure manuals and office manuals. (THESE MANUALS MUST MEET YOUR STATE REGULATIONS FOR HOME HEALTH CARE)
Include an admission packet, mission statement, infection control procedures, and a quality assurance program. Include personnel training /testing records.
Depending on the services that will be offered, you may need to obtain a lab license or waiver. You may also need to obtain a contract to handle the bio-hazardous waste.
4. Develop a plan for handling customer complaints.
Develop a plan for handling customer complaints. Include information about who and how to contact regarding reports of abuse, exploitation, and neglect.
5. Form committees.
Form a board of directors, Professional advisory committee, quality improvement performance committee, clinical record review committee, budget committee, safety committee, and ethics committee.
6. Obtain background checks.
Obtain a background search for the administrator, alternate administrator, and director of patient services.
7. Develop an emergency management plan.
8. Create manuals for the team.
Create a personnel manual. Include orientation and training materials, background checks, licenses, documentation of state-mandated training, and health screening. Provide an organizational chart.
9. Attain Private Duty Accreditation.
Most insurance providers will require your agency to be accredited in order to be considered to be in their network.
This can be accomplished by enrolling for Deemed accreditation status through one of three approved accrediting companies.
(CHAP) The Community Health Accreditation Partners
(ACHC) Accreditation Commission for Health Care
(JCAHO) Joint Commission
Private Duty Accreditation is required for home health care businesses that are looking to achieve the highest level of standard but do not want to bill Medicare.
As a Private Duty Accredited home health care business, your private duty home health care business will meet the requirements set forth by most insurance companies and state-run Medicaid programs.
The Private Duty Accreditation process requires a home healthcare business to undertake a comprehensive self-examination of all aspects of the home healthcare business its employees and how they work with their patients.
This compliance with standards is accomplished through completing the CHAP Private Duty Accreditation CHAP Self-Study and CHAP Private Duty Accreditation audit. It is highly recommended that you get assistance from an established Home Health Care Consulting company.
This website offers informational resources and support for personal/companion care, private duty home care, and Medicare skilled home health care agencies.
About 21st Century Health Care Consultants
During its existence, 21st Century Health Care Consultants has successfully helped establish and helped obtain licensure and home care accreditation for more than 6,000 Home Health Care businesses.
21st Century Health Care Consultants has assisted clients in the establishment of such home care businesses in all states that do not require a certificate of need (meaning the state is not accepting new license applications).
We pride ourselves on our ability to complete state Home Health Care license applications, and Medicare applications quickly, without error.
We successfully prepare our clients for their home care license inspections and Medicare Accreditation surveys. In our long history, we have never had a Home Health Care business fail to obtain its state license or home health care accreditation.
Today 21st Century has 50+ full-time employees located at its Florida headquarters
During its existence, 21st Century has obtained licensure and accreditation for over 6,000 health care organizations. We have assisted clients in the establishment of such Home Care Businesses in 43 of the 50 states.
Unlike most companies who offer diluted consulting in many different areas, we offer and pride ourselves on being the best in this one area of "Medicare, Medicaid, and Private Duty Accreditation Preparation and Certification".
Call 21st Century Care Health Care Consultants to find out how long this process takes in your state and what you will need to get started. We have all of the answers.
Call us today and make your dream of starting a home care business a reality.